This is the last week of the Summer Food Program: Tyler County Schools announces the operation of the federally funded Summer Food Service Program occurring starting in June! Meals are FREE and open to all children - ages 18 years and under. Children must be present and consume the meals at the site location. Meals will not be provided on June 20th or July 4th. Tyler Consolidated Middle/High School June 6th – July 29th Monday thru Friday 8:00 – 9:00 - Breakfast 11:00 – 1:00 - Lunch Sistersville Park June 13th – July 22nd Monday, Wednesday, Friday 12:00 – 12:45 – Lunch McCormick Greene Community Center June 13th – July 22nd Monday, Wednesday, Friday 1:00 – 1:30 - Lunch
A Back to School Fair will be hosted this year. Hygiene products will be distributed at the back to school event. The event will offer services such as dental screening, vision screening, hearing screening and hair trims. This event will also provide families with personnel, programs and agencies that are available through Tyler County Schools to support our students and their families. All Tyler County students who will enter preschool-12th grade for the upcoming school year are eligible to attend the event. All students must be accompanied by an adult. When: August 9, 2022 Time: 4:00 – 7:00 Participants: All Tyler County Students Preschool-12th Grade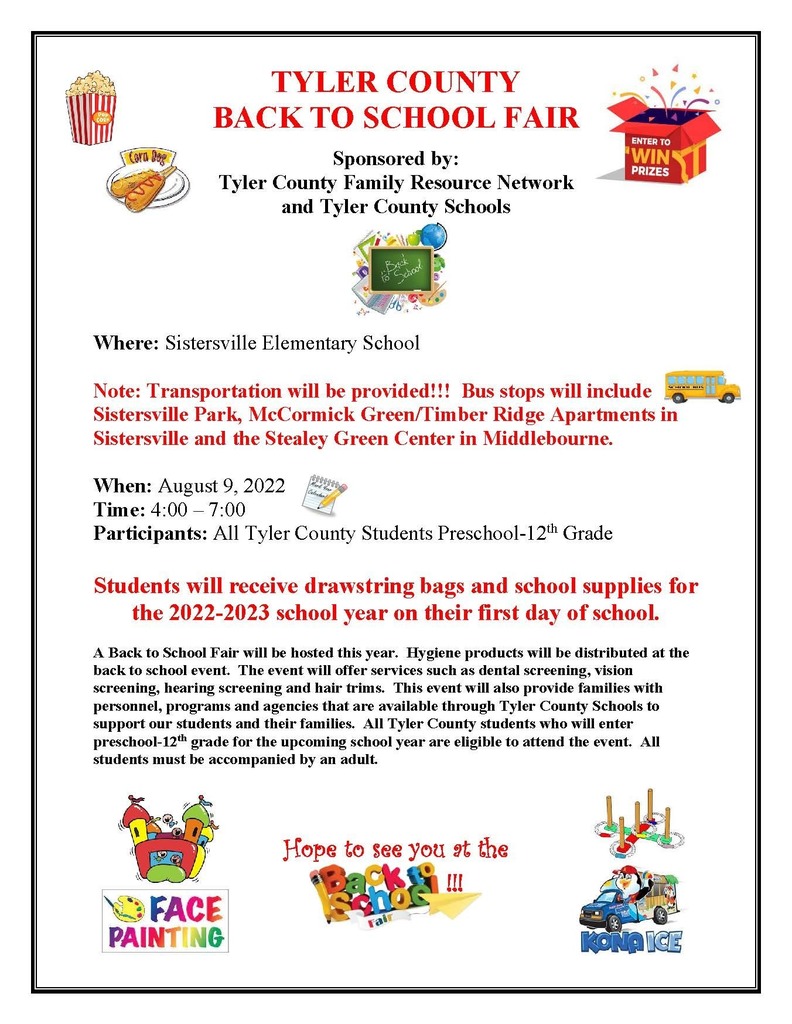 Reminder: No Summer Food Program Today Tyler County Schools announces the operation of the federally funded Summer Food Service Program occurring starting in June! Meals are FREE and open to all children - ages 18 years and under. Children must be present and consume the meals at the site location. Meals will not be provided on June 20th or July 4th. Tyler Consolidated Middle/High School June 6th – July 29th Monday thru Friday 8:00 – 9:00 - Breakfast 11:00 – 1:00 - Lunch Sistersville Park June 13th – July 22nd Monday, Wednesday, Friday 12:00 – 12:45 – Lunch McCormick Greene Community Center June 13th – July 22nd Monday, Wednesday, Friday 1:00 – 1:30 - Lunch
Reminder: No Summer Food Program today. Tyler County Schools announces the operation of the federally funded Summer Food Service Program occurring starting in June! Meals are FREE and open to all children - ages 18 years and under. Children must be present and consume the meals at the site location. Meals will not be provided on June 20th or July 4th. Tyler Consolidated Middle/High School June 6th – July 29th Monday thru Friday 8:00 – 9:00 - Breakfast 11:00 – 1:00 - Lunch Sistersville Park June 13th – July 22nd Monday, Wednesday, Friday 12:00 – 12:45 – Lunch McCormick Greene Community Center June 13th – July 22nd Monday, Wednesday, Friday 1:00 – 1:30 - Lunch
The Summer Food Program begins today! Tyler County Schools announces the operation of the federally funded Summer Food Service Program occurring starting in June! Meals are FREE and open to all children - ages 18 years and under. Children must be present and consume the meals at the site location. Meals will not be provided on June 20th or July 4th. Tyler Consolidated Middle/High School June 6th – July 29th Monday thru Friday 8:00 – 9:00 - Breakfast 11:00 – 1:00 - Lunch Sistersville Park June 13th – July 22nd Monday, Wednesday, Friday 12:00 – 12:45 – Lunch McCormick Greene Community Center June 13th – July 22nd Monday, Wednesday, Friday 1:00 – 1:30 - Lunch
Tyler County Schools are always looking for way to improve communication between parents/stakeholders and Tyler County Schools. Please take the time to fill out this survey so the schools and district office can make improvements to better serve our families and community. Thank You, Shane Highley, Superintendent, Tyler County Schools shorturl.at/ruMP9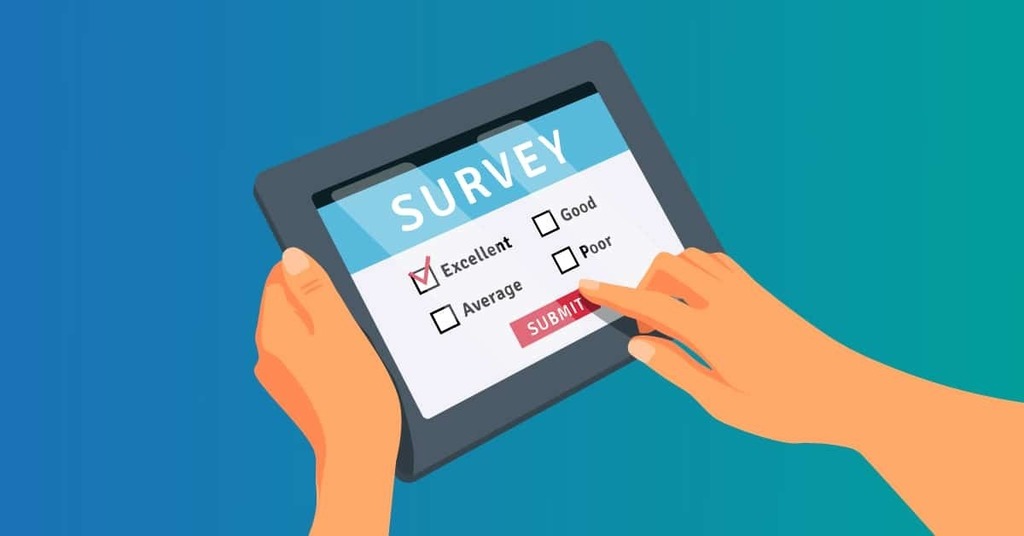 Tyler County Schools announces the operation of the federally funded Summer Food Service Program occurring starting in June! Meals are FREE and open to all children - ages 18 years and under. Children must be present and consume the meals at the site location. Meals will not be provided on June 20th or July 4th. Tyler Consolidated Middle/High School June 6th – July 29th Monday thru Friday 8:00 – 9:00 - Breakfast 11:00 – 1:00 - Lunch Sistersville Park June 13th – July 22nd Monday, Wednesday, Friday 12:00 – 12:45 – Lunch McCormick Greene Community Center June 13th – July 22nd Monday, Wednesday, Friday 1:00 – 1:30 - Lunch

WV is discontinuing the Proof of Enrollment on June 9th. If a student needs a Proof of Enrollment prior to June 9th, please call Shawna Griffin at TCHS (304-758-8300) no later than Thursday, May 26th at noon.
There is no school for students on Tuesday, May 10th due to Election Day.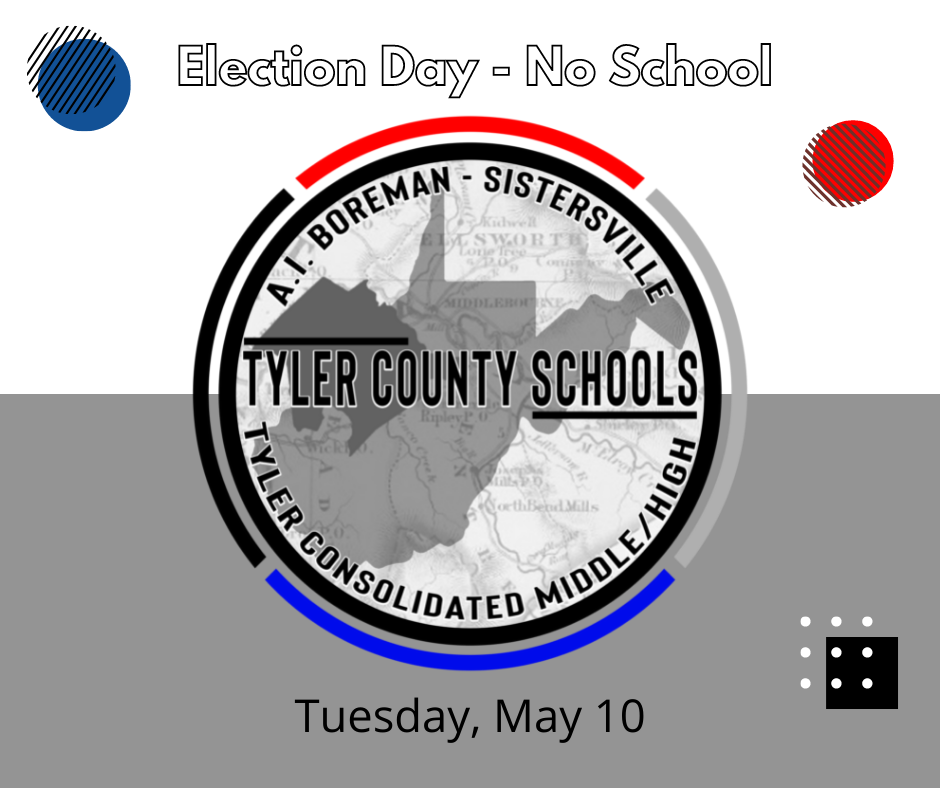 AIB will participate in Farm Safety Day on Friday, May 6th.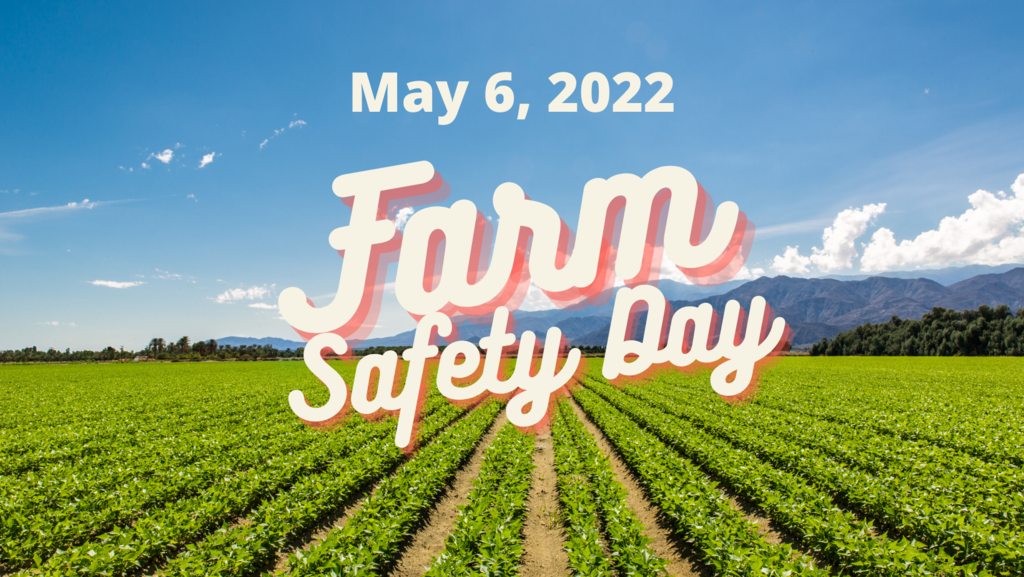 The AIB Choir concert is tonight at 6 p.m. at the Tyler Consolidated Auditorium.
Attention adults & TCHS Seniors who are registered to vote - if you will be 18 by November 2022, Tyler County is needing poll workers. There is a class on Thursday, 4/28, at 1PM. You get paid $50 for attending the class, and an additional $175 if you end up working a poll. Please call Kim Loudin at 304-758-4108 if you are interested.
The AIB Choir Concert will be held on Tuesday, May 3rd at 6 p.m. at the Tyler Consolidated Auditorium.
WVGSA testing begins today at AIB & SES. Good luck to all Tyler County students as they tackle the "big test."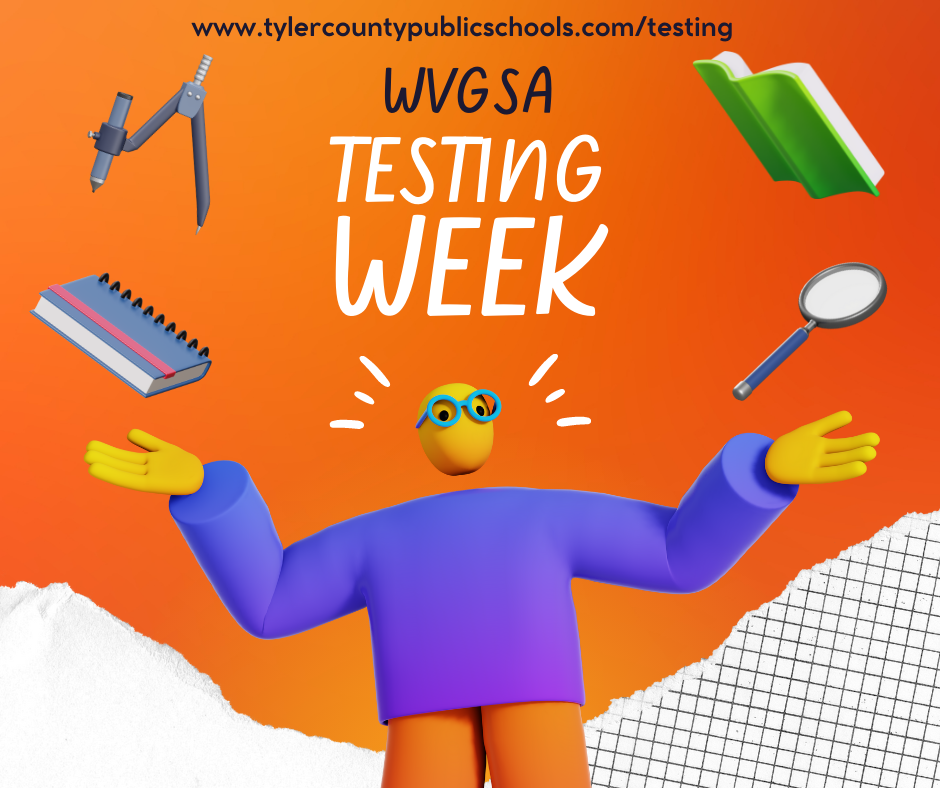 Menu change: Tomorrow's lunch will be turkey sandwich, potato wedges, lima beans, and peach cups
Tyler County students will be on Spring Break from Thursday 4/14 through Tuesday 4/19. School will resume on Wednesday, 4/20. Staff reports on Thursday 4/14 for a Professional Learning Day.
Military Appreciation Week finishes up Friday with Purple Day.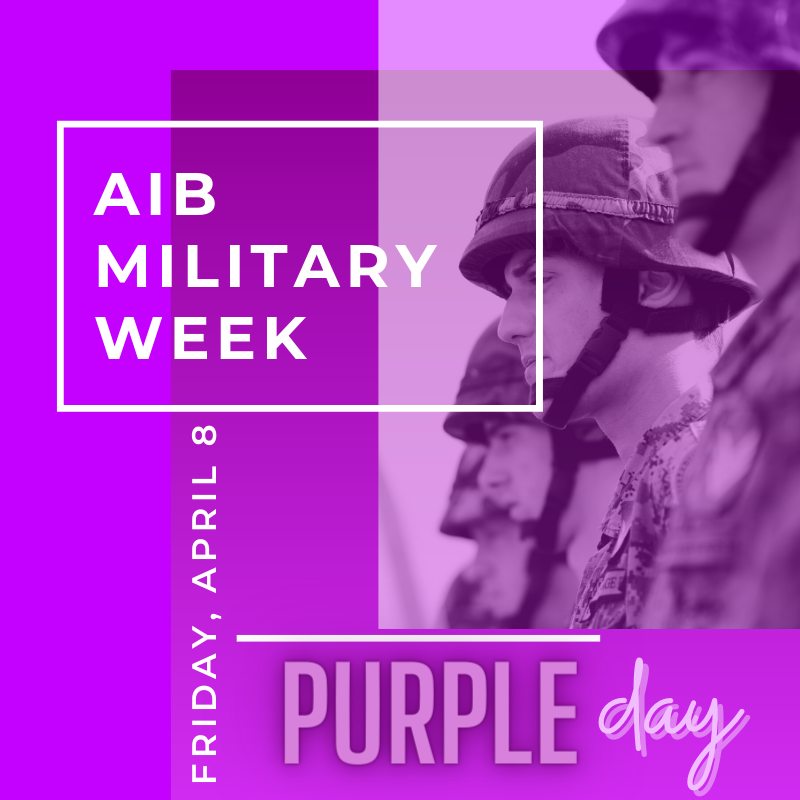 Menu change for April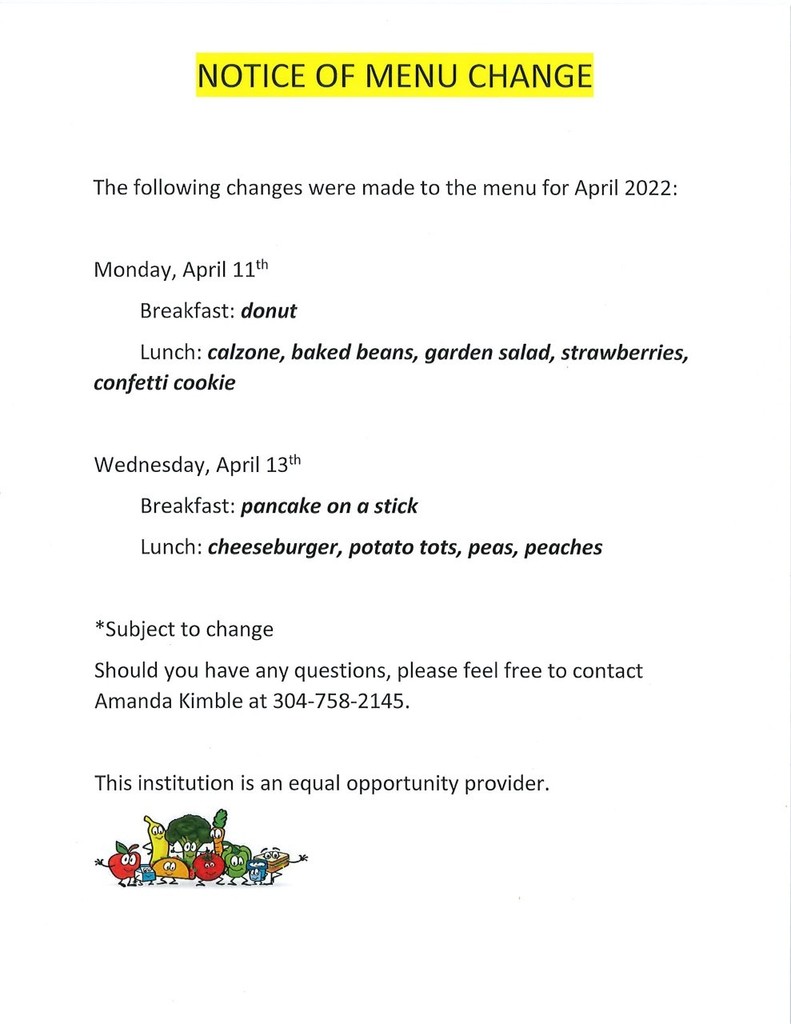 Thursday, 4/7 is Stars & Stripes day at AIB. Military Appreciation Week continues through Friday.
Bobcats are celebrating camo day today. Military Week continues tomorrow with Super Hero Day.